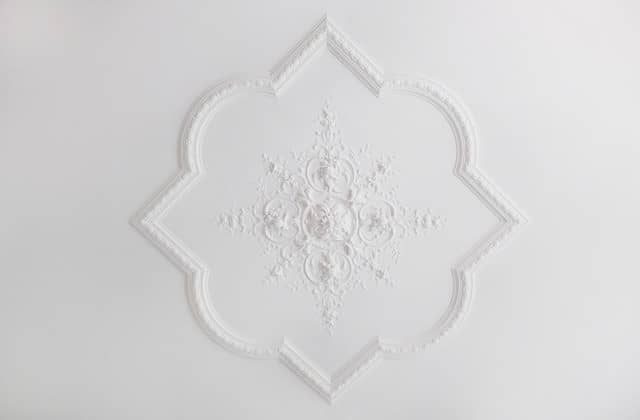 We are stucco contractors in Indianapolis who provide long term solutions and professional consultation to our customers. We are dedicated to providing residential and commercial clients with the best stucco services and give your property that new look. We test, inspect and repair any damage to your stucco and EIFS siding. Our clients can attest to our high-quality services and friendly crew. Whether you need concrete to protect your new home from the elements or to enhance curb appeal, we can find the best option to fit your needs. From new installations to repairs, renovations, residential stucco, interior, and exterior stucco applications – our team has seen it and done it all.
Submit details for a quote
Stucco Repair Contractors
We are a skilled company that can help you remediate minor and major problems with your stucco up to the demolition and reinstall of complete sections of stucco. This includes repairs up to the structural framing components of your house including a major structural beam replacement.
We can fix cracks, repair and re-caulk all sealant joints, install kickout and diverter flashings, demo & redo 3-step stucco.
We can carry out structural evaluations with the help of our certified home inspectors to determine the extent of moisture damage. Our inspection team handles different kinds of layers including EIFS and elastomeric coating. They will tell you if your stucco wall needs to be repainted or waterproofed using our synthetic and elastic materials.
Repairing Process
First, all deteriorated, severely cracked and loose stucco should be removed down to the lath (assuming that the lath is securely attached to the substrate), or down to the masonry if the stucco is directly applied to a masonry substrate.
The areas to be patched should be cleaned of all debris with a bristle brush, and all plant growth, dirt, loose paint, oil or grease should be removed.
The area to be patched should be squared-off with a butt joint.
After thoroughly dampening the masonry or wood lath, the first, scratch coat should be applied to the masonry substrate, or wood or metal lath, in a thickness that corresponds to the original.
The scratch coat should be scratched or crosshatched. The second coat should be about the same thickness.
Stucco can be deceptive. Due to its versatility, it can be used to convey a different material on the wall. One should be familiar with the art of plastering before they intend to repair this material. The most important factors to consider are durability, color, texture and finish. Successful stucco repair requires the skill and experience of a professional plasterer. Although several stucco mixes are representative of different periods are provided here for reference Each project is unique, with its own set of problems that require individual solutions
EIFS Repair
EIFS uses a multi-layer, "synthetic" stucco that is much softer than traditional stucco. Even though most manufacturers withdrew their barrier EIFS from the residential market in the late 1990's, we still see these systems being installed now. EIFS are designed to last for the typical design life of a building. The actual longevity on any specific building will depend mainly on the building maintenance program and the skills of the contractors. Some EIFS facades date back 50-60 years. But extreme weather conditions may severely damage your wall. Water is a prime enemy of EIFS. When water gets trapped behind an EIFS system can, it causes serious moisture-related problems, including mold, mildew, or fungi growth on interior walls. You may see cracked drywall. Cracking, peeling, and bubbling paint on the surface of your coating. Where old buildings added three layers of stucco, a well-done EIFS installation can provide a modern home with improved results in just one layer.
Small Holes or Impact/Hail Damage
Holes or other damage less than 3" x 3" (76 mm x 76 mm) in size can be easily repaired using high quality products. The product needs to be applied at a thickness of 3/4 in – 1 in (19 mm – 25 mm) to allow proper heat generation for rapid cure. We can apply finishing coatings on the same day.
Impact Damage
Impact damage can result from landscaping activities, vandalism, severe hail, etc. It can be fixed by peeling off the existing layer coat and applying a new one.
Corner Damage
Sometimes harsh interaction with cars, hard objects or carts can cause corner damage. We remove and replace the affected area accordingly.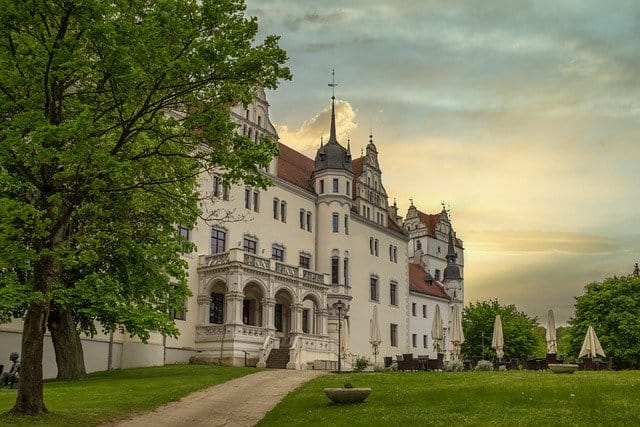 Cracks in Aesthetic Reveals
Possible reasons: substrate movement, excessive build up of base coat or accidental cutting of the mesh during installation. Generally, these cracks can be repaired easily by adding sealant along the base of the groove. It works as a weather coating too.
Cracks
Cracks can sometimes occur as a result of structural movement, water penetration or improper application. The repair involves removal and replacement of materials in the affected area.
Find out more ways to notice EIFS siding failure.
Stucco Paint
​We are professional stucco painters that care about covering your floors, plants and anything that might be damaged if paint drops fell on it. Our paint process for stucco is done manually with roller and brush on most houses so that our artisans are able to give your home the adequate finish every time.
While stucco is a protective layer, some people want to paint their new stucco to decorate it or even put up another layer of protection. Paint finishes generally last five to 10 years on stucco, depending on environmental conditions. It may be necessary to conceal the repairs by painting the entire patched elevation, or even the whole building. You must prime your bare stucco before you apply a finish coat of paint. The primer you use should be matched to the exterior paint you choose to use. We're also a full-service painting company, so we can paint or touch-up anything for a complete finish.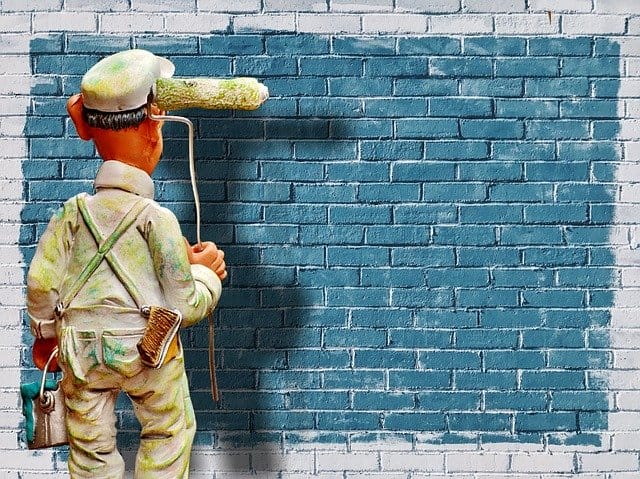 Trenching: Usually done alongside the building's foundation, it will give us a solid base to work upon.
Covering: Cement goes on your walls, not on the furniture or plants around. They need to be protected.
Cleaning: In order to make the stucco stick, a sandblasting or hydro blasting treatment may be needed.
Surface preparation: After everything has been cleaned and all surrounding objects secured, any patches or cracks need to be repaired to ensure a smooth canvas.
Application: Either spray or by hand (also known as troweling).
Sealing: There are different sealing options meant to increase the life of the stucco layer, as well as to add extra waterproofing or fireproofing for the home itself.
Also, we are stucco specialists. In case you only want to get your house painted without repairing any part of it, consider CertaPro as a great option.
---
Historical Background
Traditionally, plastering has been known as stucco because stucco was previously made of lime (lime is frequently replaced by gypsum in modern stucco mixes). "Render" and "rendering" are also terms used to describe stucco, especially in Great Britain. Other historic treatments and coatings related to stucco in that they consist, at least in part, of a similarly plastic or malleable material include: parging and pargeting, wattle and daub, "cob" or chalk mud, pise de terre, rammed earth, briquette entre poteaux or bousillage, half-timbering, and adobe. Different regions had their own recipes containing mud, clay, lime, chalk, cement, gravel or straw.
Around the twentieth century, Portland cement, also known as stucco, became popular for building structures. Resort hotels, apartment buildings, private mansions and movie theaters, railroad stations, and even gas stations and tourist courts took advantage of the "romance" of period styles. A stucco coating over rubblestone, Fieldstone, brick, log or wood frame, gave the building the appearance of being a more expensive and important structure. As a weather-repellent coating, stucco protected the building from wind, rain and fire. The same properties were enhanced by a later version of stucco known as EIFS. EIFS construction became popular in the 90s. Waxes, fats and oils were included to introduce water-repellent properties, sugary materials reduced the amount of water needed and slowed down the setting time, and alcohol acted as an air entrainer. The coatings consisted of a first "scratch" or "pricking-up" coat, followed by a scratch coat ("floating" or "brown" coat), followed finally by the "finishing" coat. The finishing coat consisted primarily of a very fine mesh grade of lime and sand, and sometimes pigment.
Traditional Maintenance
Because stucco is a protective and fragile coating, they employed a variety of means to prolong its usefulness. The most common treatment was to whitewash stucco. The lime in the whitewash offered protection and stability and helped to harden the stucco. It filled hairline cracks before they could develop into larger cracks and let in moisture. To improve water repellency, stucco buildings were also sometimes coated with paraffin, or other stucco-like coatings, such as oil mastics.
Components of stucco coating
Metal Lath
Gives strength to the stucco cement.

Corners
This is a metallic corner that gives stucco its clean edges.

Joints
Joints let stucco expand. Craftsmen use this to install buffers for movement.

Weep Screed
It is a way out for moisture. In certain weather, moisture may get inside. Weep screed stays in the bottom to make a passage of moisture.

Weatherproofing paper
Between the raw lumber substrate and the metal and stucco will be a weatherproofing paper. It is water resistant but permeable to allow water to escape.
Insulation Foam
Many regions of the United States and Canada have experimented with cement stucco and EIFS covered foam with mixed results.
EIFS/masonry cladding
Some houses are built with EIFS, brick or masonry blocks as exterior cladding.
Cement Plaster
Cement is plastered when a metal matrix is capable of holding the layers.

Scratch coat
This is the very first coat. It is scratched enough for an abrasive surface so that the next coating sticks to it.

Second Coat
The brown coat of cement is the next plastering step. This step levels out the surface.

Finish Coat
It is picked by assessing the former stucco components. The finishing layer should conform to the old structure.

Caulk
Commercially available caulking compounds are not suitable materials for patching hairline cracks. Because their consistency and texture is unlike that of stucco, they tend to weather differently, and attract more dirt; as a result, repairs made with caulking compounds may be highly visible, and unsightly. Corners, windows, doors, window and door frames, terminations next to roof, siding, soffit and other components all need proper caulk installation.
---
FAQ
How long does stucco last?
Most new houses can easily last 50 years if it's made of stucco. Well maintained stucco with acrylic-polymer finish will cross 100 years. It also features very low maintenance cost when compared to other siding materials. However, it may take as little as two years for damage to occur in case of extreme conditions.
How long should stucco dry before rain?
After applying stucco, the minimum moist-curing time is 48 hours. Experts do not recommend the moist-curing phase when the humidity is near 75 %. The specified time is required to have adequate strength and have a firm condition. Raining during this period can make the bond between the substances weak and fragile.
How long does it take stucco to dry?
Most engineers will suggest you to wait for 10 days or so to completely cure the mix. Consumption of water in humid weather may cause the wall to get wet again.
What causes damage to stucco?
Most stucco deterioration is the result of water infiltration into the building structure, either through the roof, around chimneys, window and door openings, or excessive groundwater or moisture penetrating through, or splashing up from the foundation. Potential causes of deterioration include:
a) Ground settlement lintel and door frame settlement
b) Inadequate or leaking gutters and downspouts
c) Intrusive vegetation
d) Moisture migration within walls because of interior condensation and humidity
e) Vapor drive problems caused by furnace, bathroom and kitchen vents
f) Rising damp, resulting from excessive groundwater and poor drainage around the foundation.
Water infiltration will cause wood lath to rot, and metal lath and nails to rust, which eventually will cause stucco to lose its bond and pull away from its substrate.
Previous repairs inexpertly carried out may have caused additional deterioration, particularly if executed in Portland cement. Portland cement tends to be very rigid, and therefore incompatible with early, mostly soft lime-based stucco that is more "flexible." Incompatible repairs, external vibration caused by traffic or construction, or building settlement, can also result in cracks. Cracks usually permit the entrance of water and cause the stucco to fail.
Testing should be done by a professional before attempting to repair any damage. Bulging or cracked areas are obvious places to begin. Unsound, punky or soft areas that have lost their key will echo with a hollow sound when tapped gently with a wooden or acrylic hammer or mallet.
Which one is the right paint for my stucco building?
Limewash or cement-based paint, latex paint, or oil-based paint are appropriate coatings for stucco buildings. Cement-based paints, most of which today contain some Portland cement and are really a type of limewash, have traditionally been used on stucco buildings. If the structure must be painted for the first time to conceal repairs, almost any of these coatings may be acceptable depending on the situation. Latex paint will not stick to chalky or powdery areas. Oil-based, or alkyd paints must be applied only to dry walls. Some contractors may suggest you to paint a water-repellent coating on top of the stucco. But it's unnecessary. Stucco is protective enough.
What kind of stucco should I use to totally replace the old material?
Complete replacement of the historic stucco with new stucco of either a traditional or modern mix will probably be necessary only in cases of extreme deterioration or faulty repairs. Depending on the construction and substrate of the building, in some instances, it may be acceptable to use a relatively strong cement-based stucco mortar. The general principle to follow for a masonry building is that the stucco mix, whether for repair or replacement of historic stucco, should be somewhat weaker than the masonry to which it is to be applied.
Contact Form